ILFORD DELTA3200 - Ei:200~800
NORMAL dr5 ISO: 400
A very flat dreamy quality. D-3200 is a native 1000 speed film [negative]. Unlike its name, this film can not be pushed past 800 iso as a positive. The Dmax is weak under the process, 2.45 '400iso' - but does not loose image quality as in some other films with low dmax. It is proven to be the choice of several magazine shooters for its unique flat look. DEV-1 is very cool-neutral. The contrast is about that of a #1 grade B&W paper. The contrast and dynamic range are very compressed offering a very unique look.
The D-max weakens when pushed to any speed above 400iso. Loss of shadow detail will not occur but we recommend you stay @ or around 400iso for positives with this film type.
This film performs best in low or shadowed high contrast lighting.
NOTE: DELTA3200 is not a hearty film type. Use old or improperly stored film @ your own risk. This film type needs to be fresh for optimal dr5 results.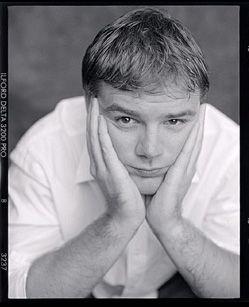 FACT FILLED TECH PAGE SHIPPING UPDATES & DISCOUNTS dr5 vs. XTOL-negative Comparisons Advisories
Independent dr5 tests CALENDAR ORDER-PRINT-OUT glossary