PREMIER FILM PROCESSING
DR5 CHROME E6 BLACK AND WHITE NEGATIVE
DIGITAL SLIVER SCALA BLACK AND THITE SLIDE



One of the most beautiful in dr5. A most versatile film!
Very sharp smooth look. This 'T'-grain film has a beautiful smooth feel with extra detail and sharpness in the shadow & white areas. It produces a great, ever so slightly warm ILFORD-style neutral in DEV1.
We recommend Delta-100 for most copy and color conversion from flat art. Delta-100 has a decent range/exposure latitude but on the pull end of the exposure scale, 8 - 200iso. This film enjoys an extended image latitude - up to 10 stops in some conditions. It's handling of deep blacks and bright whites is unsurpassed through dr5. We recommend it especially if you need to protect the whites & blacks. Though DELTA100 can have a wide visual range, the detail in the blacks & whites make for some very easy scanning.
Shoot DELTA 100 @ 64 iso NORMAL . Lower the iso to compress the contrast -dynamic-range. Raise the iso to increase it. Dmax is around 4.40+ for D100
NOTE: DELTA100 is one of the more hardy films for the dr5 process, however it can show damage from age or heat. It is best to use fresh film.
(right-click to view image large)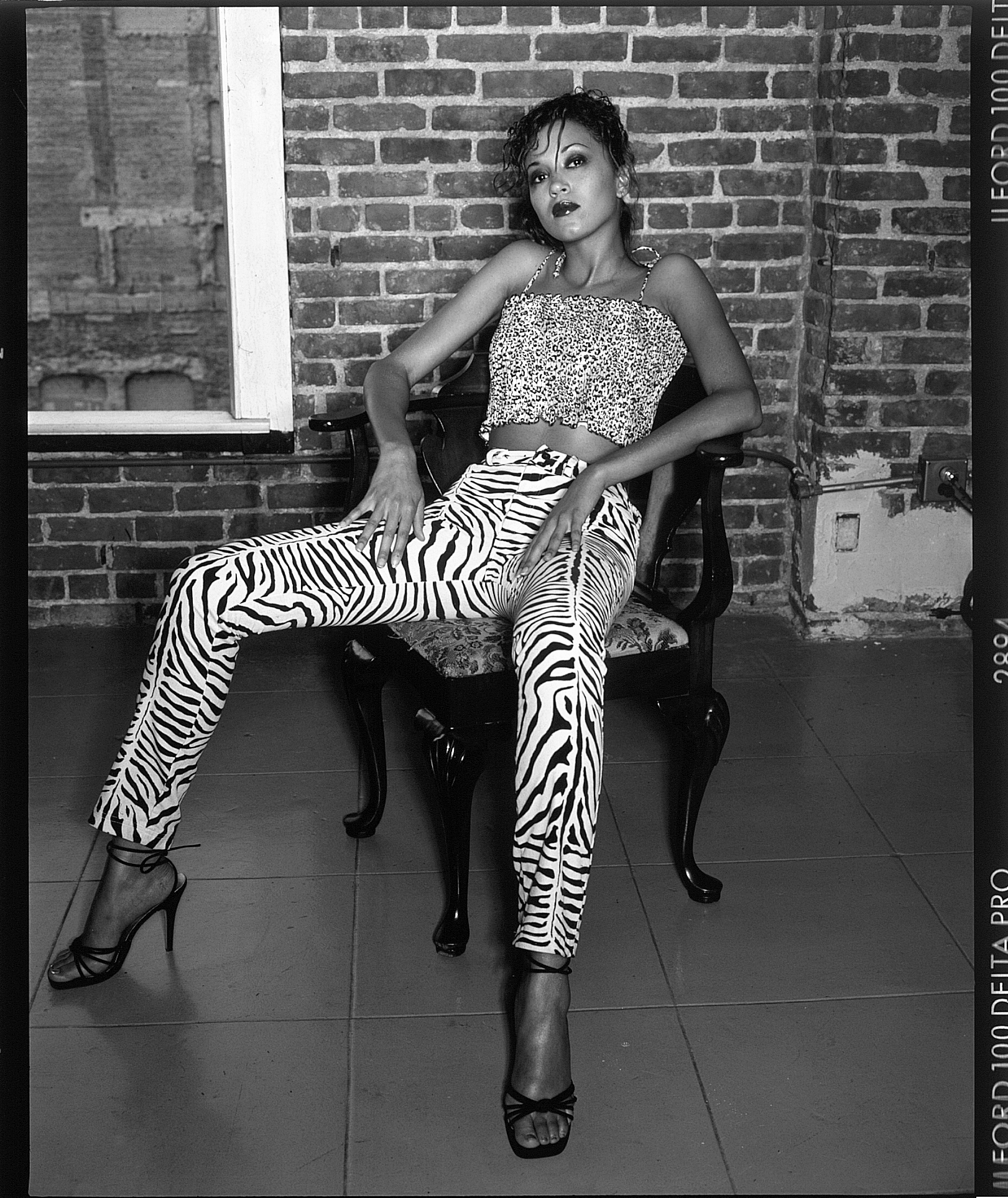 delta100 4x5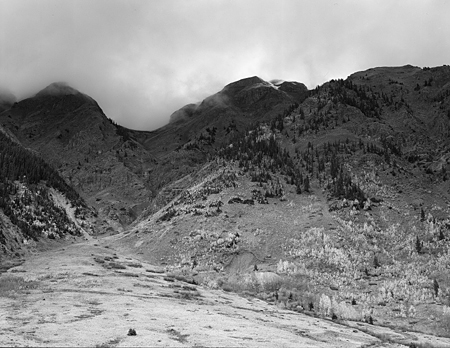 FACT FILLED TECH PAGE SHIPPING UPDATES & DISCOUNTS dr5 vs. XTOL-negative Comparisons


Independent dr5 tests CALENDAR ORDER-PRINT-OUT glossary



ILFORD DELTA100/dr5 - Ei:20~250
NORMAL dr5 ISO: 64