This film has been very impressive in dr5 and is as unique as SCALA. This very-clear-base film was made for reversal processing and has a very wide image latitude, over 10 stops. It has a very good base, enabling a variable speed, producing a visually 'crisp' image. FOMA-R produces a rich steely-neutral, with a little more contrast than SCALA. FOMA-R produces a sharper image quality than the SCALA film. Factory rated @100, normal in dr5 is 160iso. There are no disadvantages to shooting this film @ its factory speed. (to view below images larger: right-click / view image) DO NOT shoot this film lower than it's factory speed.
NOTE: This film can only be run as a positive, IT CAN NOT BE PROCESSED AS A NEGATIVE.
NOTE - Older film issues are listed at the bottom of this page.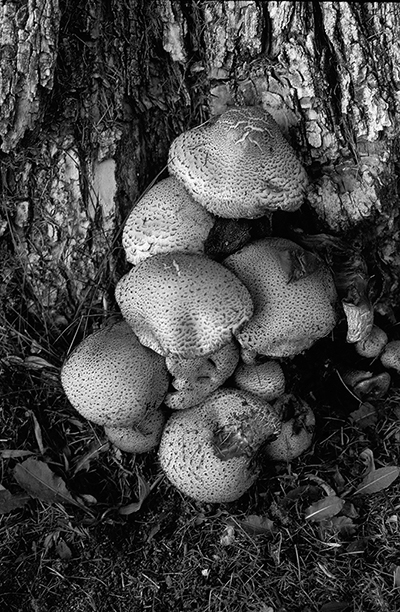 FILM EMULSION ISSUES NOTE - CLIENT ALERT: FOMA-r has had serious factory-defect related problems.
UPDATED ALERT: It has come to our attention that sold FOMAr emulsions show defect. EM# 017976-1 EXP - 6-17 & EM# 017676-2 EXP 10-16 is also an affected stock. A film test is here: http://www.dr5.com/graphics/TESTfoma.jpg Older Batch "017676-01 EXP 2014 - 08" "image sample" "image#2" http://www.apug.org/forums/forum37/101365-foma-r-factory-issue.html PLEASE CHECK the EM# at the store 'before' you buy the film EM#-017676-01 HAS NOT been recalled. Please make your concerns known to the distributors & factory. This problem IS-NOT a processing issue.

FACT FILLED TECH PAGE SHIPPING UPDATES & DISCOUNTS dr5 vs. XTOL-negative Comparisons
Advisories Independent dr5 tests CALENDAR ORDER-PRINT-OUT glossary
FOMA-R/dr5: Ei - 100~400iso
NORMAL dr5 ISO: 160