PREMIER FILM PROCESSING
DR5 CHROME E6 BLACK AND WHITE NEGATIVE
DIGITAL SLIVER SCALA BLACK AND THITE SLIDE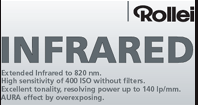 ROLLEI IR-400 - Ei: 25~400
NORMAL dr5 ISO: 200
A film from AGFA-Industry & MACO/ROLLEI: This film is best used without filters for dr5 use. Though it is sold as an IR film [IR-400], it is only a partial IR film. However - done correctly, one can achieve partial IR images [samples below].
This film posses moderate to very-good image quality. R-IR/RETRO 400s has an incredible dmax @ 3.8, producing the same stark ortho-type look of scala-film but better tonal range, sharpness and detail. R-IR/RETRO 400s has also an exceptional exposure latitude, 25iso-400iso. THIS FILM has a moderate dynamic-ranges control by iso change. If you are shooting WIDE rage scenes, it will be best you stay in the lower iso range with this film.
ROLLEI IR at normal dr5 iso produces a #3 grade contrast. It renders sky darker than normal, almost like TECH-PAN. It is a scientific film type, as is all the AGFA-ROLLEI films. Developer-1 neutral is a stark neutral tone.
IR filters with this film can prove challenging. This film is less Ir capable than ILFORDS SFX, though it is possible to get a partial IR look with dr5. An image-set example is below.
Our tests in camera loading: We recommend you load this film in shadow and protect the roll from direct light, especially the 120-rolls. We have not found the 35mm rolls to be damaged in loading and unloading in daylight. Our tests have indicated that you do not have to load and unload this film in the total dark.
( to view below images larger: right-click / view image)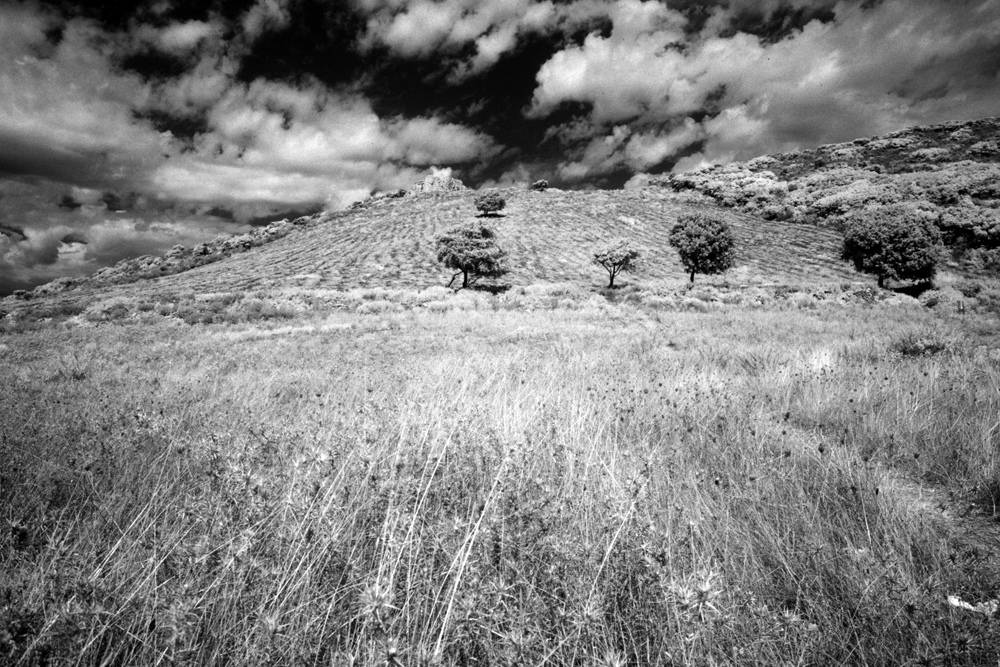 IMAGE COURTSY OF: Harald Hohmann ©
FILM AVAILABLE SOON, DIRECTLY THROUGH DR5
FACT FILLED TECH PAGE SHIPPING UPDATES & DISCOUNTS dr5 vs. XTOL-negative Comparisons


Independent dr5 tests CALENDAR ORDER-PRINT-OUT glossary